CRANE MODIFICATION AND UPGRADING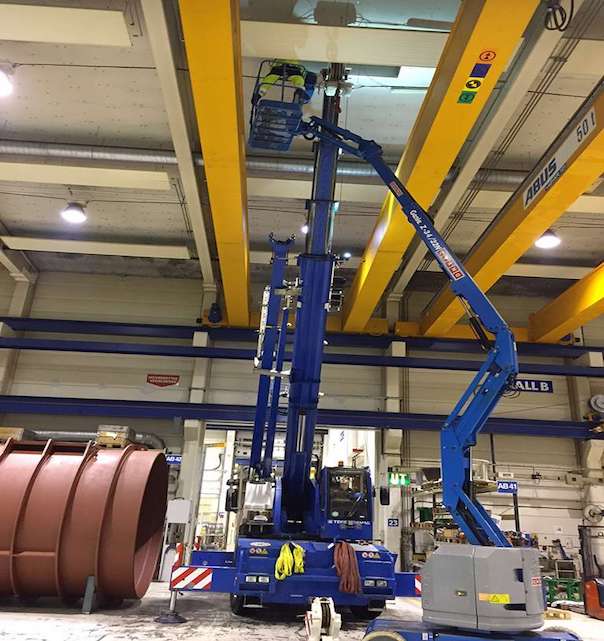 Crane Modification and Upgrading
Keeping up with new technology and systems does not mean discarding your old equipment. That is why we offer crane modification and upgrading to help businesses sustain their operating costs and expenditure. The benefits of crane upgrading, refurbishment and modification are plenty:
Increase equipment lifespan
Using pre-existing components and steel structures saves material
New more efficient next generation components are used to replace old, worn-out parts
Parts are available through an efficient global service & distribution network
Top performance by trustworthy & comprehensive modernization solutions
Smaller loss of valuable production time as well as lower maintenance costs
Testing and planning programmes for modernization
Complete machinery and electric systems
Extensive range of ABUS standard products to minimize shutdown time
Lower replacement cost as compared to purchasing a brand-new equipment
Environmentally-friendly
Upgrade to latest crane control methods
Flexible & speedy supply of spare parts
Analysis & inspections for cranes, regardless of type & manufacturer. Hence the ability to refurbish the equipment as and when recommended by the original equipment manufacturer
Dedication to help our customers' business by boosting productivity & lowering downtime
Schedule and carry out the modernization projects economically and compliantly
Equipment operating for more than 10 years is more likely to breakdown and cost more to maintain and repair. Thus, crane upgrading and modification becomes a more affordable and viable solution.
Equipment being used beyond the original design duty, thus requiring complete overhauling and major repairs
Equipment that may have been constantly overloaded, thus requiring major repairs which sometimes are economically not viable
We are ready to provide a customised solution for you!